What is personality in your actor's headshot I hear you say? Well, the dictionary says personality is "the visible aspect of one's character as it impresses others". However, when we refer to personality in an actor's headshot we can use this description "it's an indication or expression of who you are as an actor"
The next big thing to ask is, how do you as an actor express some of your personality in your headshot and why should you do it?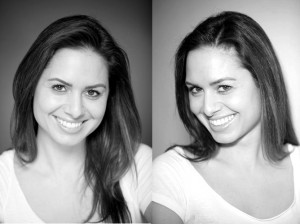 How to create personality in your actor's headshot
How you do it is pretty much down to your headshot photographer and his skill in drawing out your personality in your photograph. The skill is encouraging you to express yourself without overexpressing. Headshot photographers have differing techniques for doing this and some simply leave it up to you, they are more like technicians than actual collaborators in your headshot session. They set up the lights, background and 'man the camera' but leave you to create your headshot.
Why You Should create personality in your actor's headshot
Why you should do it is simple. Casting Directors see hundreds of headshots every day, they are bombarded with them from all directions, when they eventually get to see your 10×8 it needs to stand out from the multitude of also ran headshots. You want the Casting Director to remember you, to sit up and take notice of you and most of all, to think "I love this shot, I can do something with this person, I can see them as……"
What's the job of an actor's headshot
This is the job of your headshot, to get the Casting Directors to take notice of you. How many times have you looked at other actors' headshots and thought they were flat, dull, lifeless and boring – many times I'm sure. How do these actors who may well be very talented hope to move forward if they are portraying a bland lifeless image as an actor? They can't and they won't because they don't stand out from the crowd and when their headshot lands on the desk of the casting director, they quickly skim over it and put it in the 'no pile!
You have to ask yourself the question do you have personality in your actor's headshot? You should be aspiring to the best headshot you can, one that will get you more work, get you noticed and fill you with confidence.
First impressions with an actor's headshot
You know that it's imperative that you make a great first impression – you only get one chance to make a first impression so be confident that you are making the right one. Choose your headshot photographer carefully, check out to see if they have any videos on YouTube, testimonials on their website, sake others for recommendations and pay particular notice to the actual photos they take. Don't blindly go to a photographer because he's the nearest or cheapest to you.
Do You Have Personality in Your Actors Headshot?
Well, you must if you want to be noticed. Headshots are a huge part of your marketing and success so don't take a chance with your headshots. Make sure you choose a headshot photographer who shows personality in their headshots.