How To Analyse Your Profile Headshot – Part 2
Continued from previous post
It's all in the eyes in a profile headshot

I see the same issues crop up time after time in profile headshots and profile photos; the subject's eyes are dead and lifeless, devoid of emotion and depth. It's one of the most common mistakes I see in headshots, the subject focuses in the wrong place and fails to inject personality. It applies to every kind of headshot, profile picture or personal branding image, and since we live in a visually aware world, where we're all trained to look at a photograph or an image and instantly form a judgement, it's important you understand the message your headshot is sending.
Focus
Sometimes in a profile headshot you'll see the persons eyes staring directly at you, boring into you. This can be off-putting to many people, it's almost as though the headshot is challenging the viewer rather than connecting with them. It can generate several responses from the viewer; it may make them shy away, feel threatened or form an instant dislike.
It is critically important that your eyes are focused in the right place, that is, at the person viewing your photograph. Focusing gives your eyes a definite depth, something for the viewer to connect with. Your profile headshot photographer should help you achieve this with definite directions. If they don't or can't the next best thing is to focus your eyes on the back of the camera.
How do you inject your personality into a headshot?
The most basic way to show personality to have one – by that I mean rather than being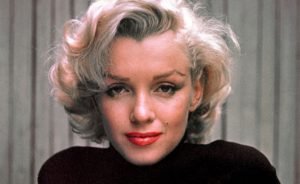 afraid of the camera you should welcome it's lens and engage with it. It has often been said that Marilyn Monroe made love to the camera – what is clear in her photos is that she clearly loved being in front of the lens. Don't be afraid of the camera it is your friend as is the profile headshot photographer who is collaborating with you.
First Impressions
There is an old saying that first impressions count – well actually first impressions do count and they happen in less than 1/10 of a second. There's been several studies most notably at Princeton University with professor Todorov in which he proved it takes less than 1/10 of a second to form a lasting impression of someone in a photograph.
Your profile headshot, whether you are using it for acting purposes, personal branding for influencers, a business profile headshot or simply for social media or LinkedIn. Whatever you use your headshot for it sends an instant message. It's important you are aware of that message and you are in control of it. This is where the relationship with your headshot photographer is important, they must also understand your message.
More information on first impressions can be found in this Google Talk by Dr Alexander Todorov from Princeton University.
PART 3 UP NEXT