A couple of days ago I was reviewing the portfolio of an up-and-coming actors headshot photographer. They'd being taking headshots for a couple of months and they'd decided they'd decided they were going to advertise as a headshot photographer.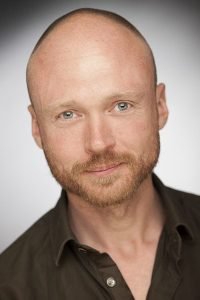 They were going to be taking actors headshots. They weren't a completely novice photographer, as they'd been working as a photographer shooting landscapes and portraits for about 18 months or so.
Whilst reviewing their portfolio, it became apparent the photographer didn't understand the headshot market. They couldn't differentiate between an actors headshot and a headshot for corporate client. They had no concept of the difference between a commercial headshot and a theoretical actors headshot!
Surprisingly, they still felt they were ready to start advertising themselves as a actors headshot photographer. I found this quite alarming and told them. Obviously they were quite surprised and a little disappointed to hear this. I had to explain to them that as  an actors headshot photographer they were providing a service and
the work tey placed on their website or any of the marketing material was an representation of the work they do. I also pointed out that they had to be able to replicate that those marketing headshots if a client wanted them, after all a client books an actors headshot photographer because they like their work! I also wanted them to understand that they needed to know the different types of headshot, when and where to use them. If they didn't understand these fundamentals I wanted them to be aware of the damage it could do to their reputation.
More importantly if they took poor photographs or offered the wrong advice to their clients they were not only charging for a poor service but also, most likely having a negative effect on their clients career. Bad headshots = no auditions, no auditions = no work! It's as simple as that.
They became a little defensive as they felt I was critising their creativity and thought that I was suggesting headshot photographers weren't allowed to be creative. This couldn't have been further from the truth. (More on this in another article).
The main point of this article is that headshot photography is a specialist field; it is a real skill that involves, taking the shot, understanding the market, relating to the client and offering advice. An actors headshot photographer needs to know how to
encourage a client to deliver the three crucial elements of a great headshot, connection, emotion and personality.
They need to know how to deal with a client who is uncomfortable in front of the lens or one who is too excitable. How does the photographer get the very best out of these two very different clients?
It's not simply about being able to frame a headshot. There's the technical skills of lighting, the creative skills of composition and posing and the all-important skill of directing a client. This comes from experience, knowledge and confidence from the photographer.
My advice to any actor when booking an actorsheadshot photographer is to ask questions and do your research. Why not ask
how long they've been photographing headshots or how many people they've photographed. Better still ask them for testimonials and to see previous work. Preparation is the key.
As I stated above bad headshots = no auditions, no auditions = no work!
As you can see by the photograph on the right, this is a headshot but it is not an actors headshot. The photograph is too stylised and pitches him in a very specific role. The hat covers the hair – a Casting Director will not know if he has a full head of hair or if it is thinning or even bald.An experienced actors headshot photographer would know this and be able to advise the client the best way to proceed.
It's crucial to have a great headshot, especially at the start of your acting career, (it matters less so the more famous you become!). Don't take a risk you don't need to. Do your due diligence. Read my new eBook '50 Tips For A Perfect Headshot' for more information on a great headshot.